After Garofalo: An Allegory of Love
Charlie Kirkham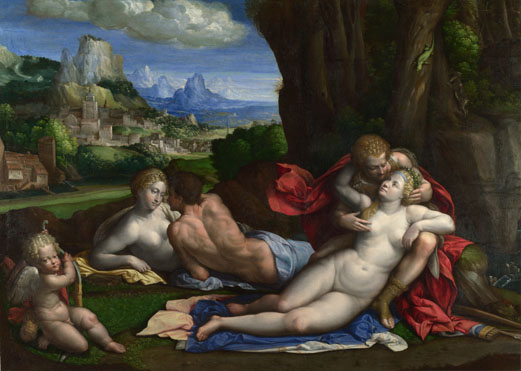 Garofalo "Allegory of Love"
The strange caped man in red swooping in, the lizard, the goat and the weirdly headed cupid all make this a great painting to draw from. That's before we get onto the beautifully painted landscape on the left. This very strange painting follows a popular theme and shows us another Allegory of Love.
"After Garofalo: Allegory of Love", Charlie Kirkham, watercolour pencil on paper, 2015.
Hosted by the National Gallery for more information on the painting click here.